we Hello Readers, In the article, I would like to share with you the official website of the University of Uyo (UNIUYO Portal) and its benefits, I will also like to do justice to searches like UNIUYO Student Portal, UNIUYO Result Portal / Checker, UNIUYO Post UTME portal, Postgraduate Portal and many more, but before that let's do some introduction.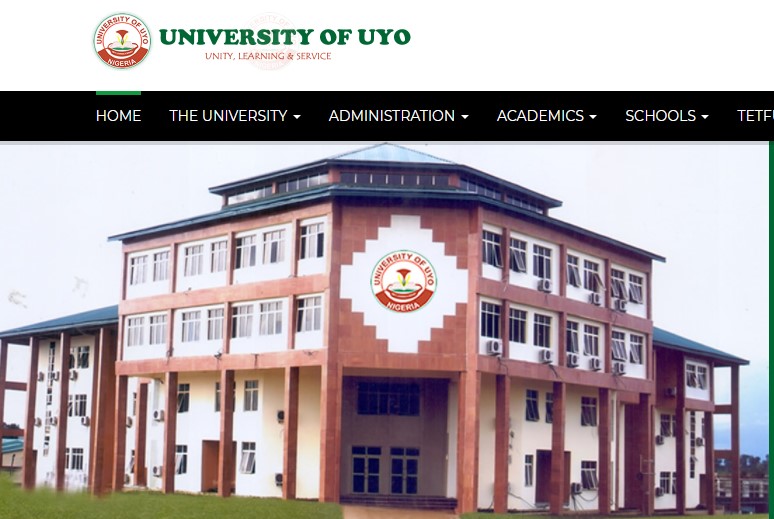 The University of Uyo formerly known as the University of Cross River State is located in Uyo, capital of Akwa Ibom State, Nigeria. The university was established in October 1991 with a vision to be a center of academic excellence by utilizing the available human and technological resources for teaching, research, community service, and sustainable development.
The school's mission is to diligently pursue scholarship and deploy its output for human capacity development and economic growth in the society, with active participation in Information and Communication Technology, sensitivity to Nigeria's rich cultural heritage, and responsiveness to global environmental changes.
RECOMMENDED ARTICLES
List of University of Uyo (UNIUYO) Portal / Website
Below are the lists of domains registered by the University of Uyo for easy communication from the institution management to the public.
WWW.UNIUYO.EDU.NG: This portal is created as the powerhouse of the University of Uyo, this is where all the latest news and information is been passed across to the public for easy access. The website contains pages like the About Us, and Contact Us pages. It also links to the Postgraduate, Staff, Visitor, Alumni portal, and more.
WWW.UNIUYO.EDU.NG/Eport@l: This is the University of Uyo student portal, it is where newly admitted student and returning student can access their student profile after they input their Username and Password in the required column. However, On this portal admitted candidates can make payments, course registration, check their semester results, and many more.
WWW.UNIUYO.EDU.NG/Eport@ls: As admitted candidate has their own portal, those looking forward of gaining admission into the University of Uyo has their own portal for registration as well, This portal is where UNIUYO Undergraduate enters their bio information and credentials.
University of Uyo (UNIUYO) Acceptance Fee Procedure
Click on Pay Acceptance Link.
Enter Registration Number.
Click on the Make Payment Button.
Payment can be made online using ATM Card or at any commercial bank using the generated RRR.
IF YOU FIND THIS ARTICLE HELPFUL SOMEONE MIGHT ALSO NEED IT SO DON'T HESITATE TO SHARE.
THANKS FOR VISITING NEWSEDUNG, LEAVE A COMMENT BEFORE CLOSING THE TAB.