Hello Readers, In the article, I would like to share with you the official website of the Federal University Oye Ekiti (FUOYE Portal) and its benefits, I will also like to do justice to searches like FUOYE Student Portal, FUOYE Result Portal / Checker, FUOYE Post UTME portal, Postgraduate Portal and many more, but before that let's do some introduction.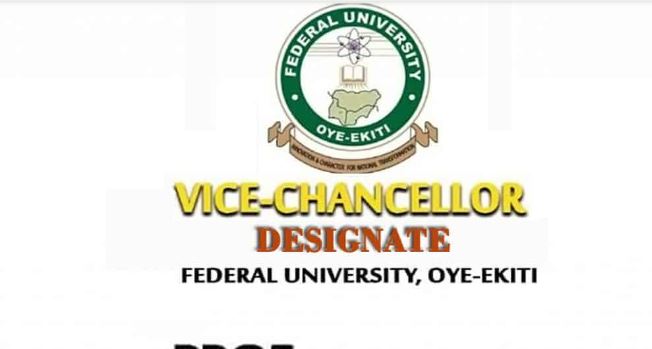 Federal University Oye Ekiti is a government-owned and -operated Nigerian university. The university is in the ancient city of Oye-Ekiti and Ikole-Ekiti making it two campuses. It was founded in 2011 with the vision to become an institution of first choice recognized for providing critical opportunities for student success; acknowledged as a primary and engaged regional and global resource for entrepreneurial educational and best practices in mining and farming technology; and valued as a university where there are faculty, students, and professional staff who are active in integrating cutting-edge technology in multidisciplinary and disciplinary research.
The university mission is
To advance the community of learning by engaging in scientific research, humanistic scholarship, multidisciplinary research entrepreneurship, and technological integration.
To provide a robust and high-quality educational experience for students in a diverse learning environment while promoting the values and indigenous learning that is responsive to the needs of our society.
To create an institution that values and prepares students to lead lives of personal integrity and civic responsibility in a global society.
To prepare the next generations of skilled and ethical professionals by providing robust curricula across and within disciplines that prepare graduates to be research minded and able to compete effectively in diverse world market.
To create learning opportunities for faculty to meet their personal and institutional growth needs, and
To advance best practices in farming and mining, foster economic development activities that are innovative, research-driven, and will result in a better quality of life for Nigerians.
RECOMMENDED ARTICLES
List of Federal University Oye Ekiti (FUOYE) Portal / Website
Below are the lists of domains registered by the Federal University Oye Ekiti for easy communication from the institution management to the public.
WWW.FUOYE.EDU.NG: This portal is created as the powerhouse of the Federal University Oye Ekiti, this is where all the latest news and information is been passed across to the public for easy access. The website contains pages like the About Us, and Contact Us pages. It also links to the Postgraduate, Staff, Visitor, Alumni portal, and more.
WWW.ECAMPUS.FUOYE.EDU.NG: This is the Federal University Oye Ekiti student portal, it is where newly admitted student and returning student can access their student profile after they input their Username and Password in the required column. However, On this portal admitted candidates can make payments, course registration, check their semester results, and many more.
WWW.ECAMPUS.FUOYE.EDU.NG /PUTME: As admitted candidate has their own portal, those looking forward of gaining admission into the Federal University Oye Ekiti has their own portal for registration as well, This portal is where FUOYE Undergraduate enters their bio information and credentials.
WWW.SPGS.FUOYE.EDU.NG: This URL is created for the Federal University Oye Ekiti Postgraduate student.
Federal University Oye Ekiti (FUOYE) Post UTME Result
Go to FUOYE admission screening website
Supply your registration number in the required column.
Click on the login button and scroll down to the result section to access your FUOYE admission screening score.
Federal University Oye Ekiti Course Registration Procedure
For course registration, ensure you get enough details on courses to register before proceeding online to do so. Here are steps to follow;
Logon to FUOYE student portal
Navigate and click on "Student Login" Link
Kindly login with your details
Navigate to the course registration tab
Select the session and semester
Select each course until all have been duly selected.
Verify the courses and submit if there are no errors.
Print evidence of course registration.
IF YOU FIND THIS ARTICLE HELPFUL SOMEONE MIGHT ALSO NEED IT SO DON'T HESITATE TO SHARE.
THANKS FOR VISITING NEWSEDUNG, LEAVE A COMMENT BEFORE CLOSING THE TAB.