Hello Peeps, In this article, I will be sharing with you the latest update about the Jamb direct entry form 2023/2024. I will try not to make this article too cumbersome but short and easy to read and understand. Jamb direct entry is a program introduced by the Joint Admission and Matriculation Board for those willing to obtain B.SC, B.Tech, or any other relevant certificates in a specific course.
UPDATE: The Registration date for 2023/2024 direct entry (DE) has not been announced yet, bookmark this page to get first hand information when the form is out.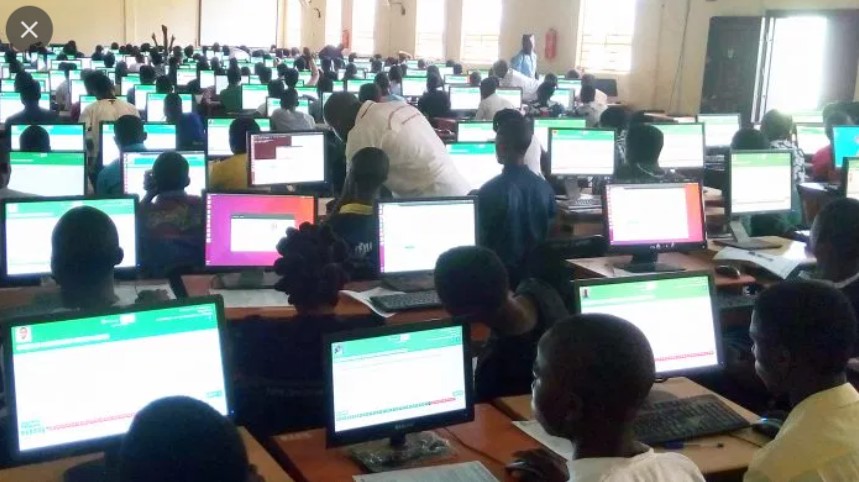 This is to inform the general public that the Joint Admission and Matriculation Board has released the Direct Entry form for the 2023/2024 academic session. However, Lot of students believe they won't obtain Jamb direct entry form before applying for their school of choice Post UTME which is wrong, for any candidate to process admission via direct entry such candidates must have a new Registration Number which will be given during the Jamb Registration.
QUESTION AND ANSWER SEGMENT:
Is Jamb Direct Entry Form Out? NO,
Is NIN compulsory for DE registration 2023? YES
Will Direct Entry candidates sit for UTME Examination? No, DE candidates are not to sit for the UTME examination. However, Jamb has announced that schools are at liberty to set aptitude tests for candidates who apply for direct entry.
Can I Use Awaiting Result for Jamb DE Registration? Yes, However, your result must be out before your school of choice announce its Post Utme form. Also, you can apply through UTME then after you later obtain DE qualification, you upgrade the UTME to DE at no cost.
Can I write Jamb and still obtain Jamb DE form? NO, however, you can apply for the UTME examination and later upgrade/convert it to a Direct entry form. Read more here
Any other questions will be answered in the comment section.
RECOMMENDED LINK
How much is Jamb Direct Entry form 2023/2024?
The Direct Entry form price is N4,000 (Four Thousand Hundred Only) in total. The breakdown N3,500 for JAMB DE form, and changes. Also, Jamb mandate a textbook for all direct entry candidate "The Last Days at Forcados High School" which cost N500 (Five Hundred Naira Only).
JAMB Direct Entry (DE) 2023/2024 Requirements
Candidates with one of the following qualifications may be considered for admission by Direct Entry:
A minimum of an O'Level credit pass in five (5) subjects at not more than two sittings with at least two prescribed subjects (for each discipline) at Principal or Advanced level. No subject shall be counted twice at both Ordinary and Advanced Level
Two passes (in prescribed subjects for each discipline) at the Advanced-Level Examination of IJMB, Cambridge, JUPEB or Institute of Baccalaureate with SSCE/GCE, NTS/NBC credits equivalents in three other subjects
Passes in two major subjects in the NCE with S.C.E., NTC/NBC credits, or equivalents in THREE other subjects (mainly for Education Courses) and ND. For Education courses, Education may be accepted as a third A' Level subject
Minimum of lower credit grade in National Diploma or National Innovation Diploma and the O'Level requirements
Candidates are to note that they will be required to provide their JAMB registration number which they used in gaining admission to NCE, Diploma, etc for Direct Entry admission.
Candidates must have National Identification Number (NIN)
How to Obtain for JAMB DE Form 2023/2024
Each candidate must create a JAMB profile
Get your National Identification Number (NIN) ready and if you don't have Enroll now
Visit an Approved bank or CBT Center for an E-Pin.
Go to any nearest Jamb approved cbt centers for registration
Collect your e-slip at the end of registration as evidence of registration.
Alert!!!
DE candidates will be required to provide their jamb Registration numbers with which they gained admission to NCE/ND/DIPLOMA and previous degree programs.
Qualifications awarded by examination bodies (ijmb, Cambridge, waec, jupeb, etc) approved by Nigeria shall not require any previous jamb number.
JAMB 2023/2024 Direct Entry Form Deadline
The Jamb DE form 2022/2023 academic session is currently on sale and will close is 26th March 2022. The registration including those outside Nigeria begins on the 8th of April 2021 and closes on the 15th of May 2021.
IF YOU FIND THIS ARTICLE HELPFUL SOMEONE MIGHT ALSO NEED IT SO DON'T HESITATE TO SHARE.
THANKS FOR VISITING NEWSEDUNG, LEAVE A COMMENT BEFORE CLOSING THE TAB.