Hello Folks, In this article, I will share the latest WAEC Geography Syllabus. Note that the syllabus uploaded on the platform is up-to-date i.e the updated version. The West African Examination Council created this syllabus for candidates planning to write the senior secondary school examination, be it the private examination (first and second series) or school examination.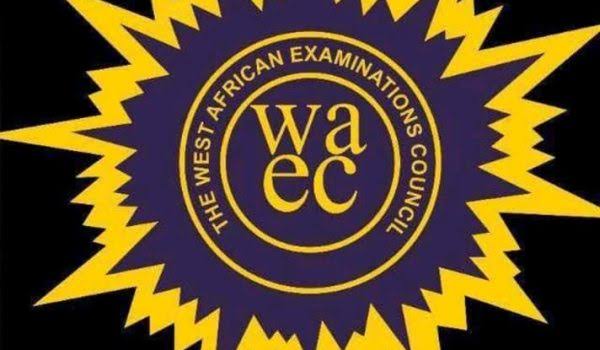 The Waec Economics Syllabus is a document that outlines everything that will be covered in the examination or class. As a student, Go through the topics and look for a different textbook to read and practice. Also, test your ability or how prepared you are using the online Waec geography past question and answer.
How to use WAEC Geography Syllabus 2023/2024
Download the PDF version of the syllabus
Look for different Geography textbook
Search for the topic in the textbook. Read, meditate and assimilate on what you've read
Also, Look for WAEC Geography Series (Past Question) and treat it to know how well you've prepared.
RECOMMENDED LINKS
WAEC Geography Syllabus 2023/2024
PREAMBLE
The Geography syllabus is designed to evaluate candidates' knowledge of the features of the earth's crust (internal and external), the spatial spread of the physical and human features, the interactions that exist between man and these spatial features, the changes that occur over space as well as the effects of those changes on man with a view to maintaining sustainability in man's ecosystem. This examination syllabus is based on the assumption that not less than three hours of teaching per week will be allocated to the subject.
AIMS AND OBJECTIVES
The examination will test the candidates' ability to
Explain the concepts of differential character and the spatial relationships of the surface features of the earth;
Explain the concepts of man- environment relations (i.e. to analyse the life of man within his physical and cultural environments and to explain their interactions);
Demonstrate a basic knowledge of the nature and functioning of physical and human environments, particularly an understanding of their inter-relationships and the resulting issues;
Organize and formulate principles according to acquired geographical concepts and then apply these principles to interpret and analyze spatial problems in the immediate and wider environments;
Demonstrate skills and techniques for accurate, orderly and objective geographical investigations to be carried out both in the classrooms and in the immediate environment;
Communicate geographical ideas effectively through reports, graphs, charts, sketches, diagrams and maps;
Explain the cultural, social and economic circumstances of people in their immediate environments and those of other countries within the sub-region.
SCHEME OF EXAMINATION
There will be three papers, Papers 1, 2, and 3 all of which must be taken. Papers 1 and 2 will be a composite paper to be taken at one sitting.
PAPER 1: Will consist of fifty objective questions to be taken in 1 hour for 50 marks. The questions will be drawn from topics in the syllabus that are common to all the member countries. Candidates will be required to attempt all the questions.
PAPER 2: will contain nine essay-type questions out of which candidates will be required to answer four in 2 hours for 80 marks.
It will be made up of two sections; Sections A and B for candidates in Nigeria and three sections; Sections A, B, and C for candidates in Ghana, Liberia, Sierra Leone, and The Gambia.
Candidates in Nigeria will be required to attempt four questions in all, choosing two questions from each of Sections A and B. Candidates in Ghana, Liberia, Sierra Leone, and The Gambia will be required to attempt four questions in all, choosing at least one question from each of Sections A, B, and C.
IF YOU FIND THIS ARTICLE HELPFUL SOMEONE MIGHT ALSO NEED IT SO DON'T HESITATE TO SHARE.
THANKS FOR VISITING NEWSEDUNG, LEAVE A COMMENT BEFORE CLOSING THE TAB.