Hello Readers, In the article, I would like to share with you the official website of the Bayero University, Kano (BUK Portal) and its benefits, I will also like to do justice to searches like BUK Student Portal, BUK Result Portal / Checker, BUK Post UTME portal, Postgraduate Portal and many more, but before that let's do some introduction.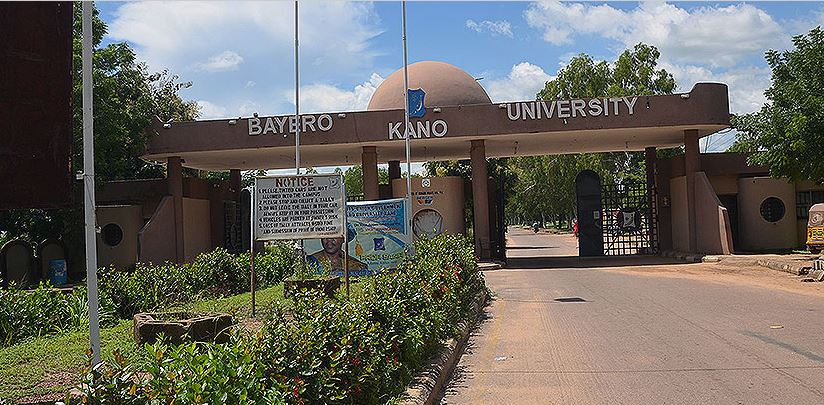 Bayero University Kano is a federal government owned university situated in Kano State, Nigeria. It was founded in 1975, when it was upgraded from Bayero University College to University. It is the first university in Kano State with a  vision to lead in research and education in Africa and it mission is Committed to addressing African developmental challenges through cutting edge research, knowlegde transfer and training of high quality graduates.
RECOMMENDED ARTICLES
List of Bayero University, Kano (BUK) Portal / Website
Below are the lists of domains registered by the Bayero University, Kano for easy communication from the institution management to the public.
WWW.BUK.EDU.NG: This portal is created as the powerhouse of the Bayero University, Kano, this is where all the latest news and information is been passed across to the public for easy access. The website contains pages like the About Us, and Contact Us pages. It also links to the Postgraduate, Staff, Visitor, Alumni portal, and more.
WWW.MYBUK.BUK.EDU.NG: This is the Bayero University, Kano student portal, it is where newly admitted student and returning student can access their student profile after they input their Username and Password in the required column. However, On this portal admitted candidates can make payments, course registration, check their semester results, and many more.
WWW.MYBUK.BUK.EDU.NG/BUKAT: As admitted candidate has their own portal, those looking forward of gaining admission into the Bayero University, Kano has their own portal for registration as well, This portal is where BUK Undergraduate enters their bio information and credentials.
Bayero University Kano (BUK) Payment Procedure
Step 1; Make sure you have
Successfully authenticated your studentship
Login to your account
Update your profile
Generate/print your BUK Personalised Payment Form (BUKPPF + RRR). Please note that your payment form now has a Remita Retrieval Reference (RRR) already generated for you and you do not need to generate another one. Registration fees are also reflected on student's BUKPPF, to be paid using Remita e-Payments and e-Collection platform.
Step 2; You can now proceed to either
Pay online using your debit card on Remita's platform.
Go to the nearest bank branch to make your payment.
Step 3; If your choice is Step 2(a), select payment on the menu, you will be presented with the following:
Step 4; Click Pay with Remita Button
Step 5; You will be redirected to the Remita payment platform and presented with the following form:
Step 6; Confirm the following from the picture above,
The browser displays an image of a padlock and the remita site name. Signifying a secured connection has been established
The University Name and Logo is clearly displayed
Remita Retrieval Reference (RRR) which is the same as the one on your invoice is displayed
The Amount due and the beneficiary of the payment
Your Name is shown as the payer
Your Phone Number and Email are also displayed
Step 7; Next select the mode of payment. After payment is successful, you would be redirected back to the school portal's notification receipt as shown below.
BUK Course Registration Procedure
After payment is validated and processed, students must generated and download/print Student Payment Receipt (SPR) in order to continue with the registration. thereafter, student can register his/her courses. Students are strongly advised to seek the guidance of their respective level coordinators on the courses they are supposed to register with any limitations and/or restrictions.
Login to your student account using Matric Number / Username and Password
Click on Course Registration
Select your Faculty, Department and Level
Click on each course and verify you did the right thing before submitting it.
Print the acknowledgment slip which serves as course registration evidence
IF YOU FIND THIS ARTICLE HELPFUL SOMEONE MIGHT ALSO NEED IT SO DON'T HESITATE TO SHARE.
THANKS FOR VISITING NEWSEDUNG, LEAVE A COMMENT BEFORE CLOSING THE TAB.