Hello Readers, In the article, I would like to share with you the official website of the Federal University of Petroleum Resources Effurun (FUPRE Portal) and its benefits, I will also like to do justice to searches like FUPRE Student Portal, FUPREResult Portal / Checker, FUPRE Post UTME portal, Postgraduate Portal and many more, but before that let's do some introduction.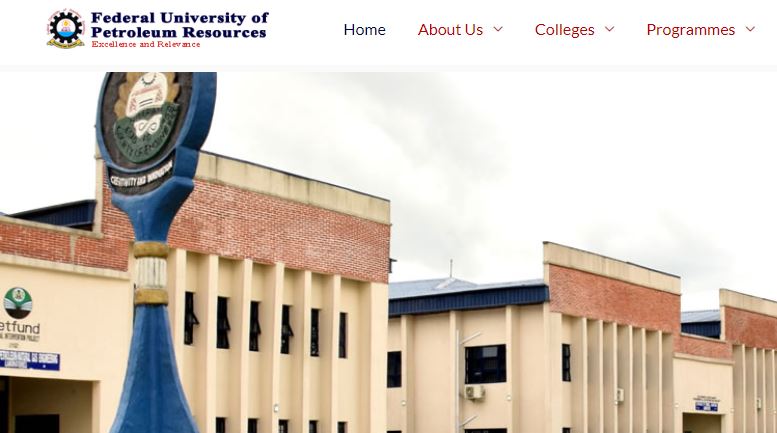 The Federal University of Petroleum Resources Effurun in Delta State, Nigeria was established and approved by the Federal Executive Council in March 2007 with a vision to be the premier international institution with state-of-the-art facilities to provide for the petroleum and allied sectors, world-class education, training, research, consultancy and extension services.
The mission of FUPRE is to create top-quality human resources in order to enhance the local content in the Oil & Gas and Energy industry of the country. To design, develop and deliver cutting-edge education and training programmes for professionals in the industry. To engage in research, consultancy, and development activities in all technical and managerial aspects of the oil & gas sector. To take the leadership role in promoting the economic development of the immediate community and the society at large through specific education, training, and outreach activities.
RECOMMENDED ARTICLES
List of Federal University of Petroleum Resources Effurun (FUPRE) Portal / Website
Below are the lists of domains registered by the Federal University of Petroleum Resources Effurun for easy communication from the institution management to the public.
WWW.FUPRE.EDU.NG: This portal is created as the powerhouse of the Federal University of Petroleum Resources Effurun, this is where all the latest news and information is been passed across to the public for easy access. The website contains pages like the About Us, and Contact Us pages. It also links to the Postgraduate, Staff, Visitor, Alumni portal, and more.
WWW.STUDENT.FUPRE.EDU.NG: This is the Federal University of Petroleum Resources Effurun student portal, it is where newly admitted student and returning student can access their student profile after they input their Username and Password in the required column. However, On this portal admitted candidates can make payments, course registration, check their semester results, and many more.
WWW.UTME.FUPRE.EDU.NG: As admitted candidate has their own portal, those looking forward of gaining admission into the Federal University of Petroleum Resources Effurun has their own portal for registration as well, This portal is where FUPRE Undergraduate enters their bio information and credentials.
Federal University of Petroleum Resources Effurun Registration and Clearance Procedure for New & Returning Students
A] ACADEMIC AFFAIRS' STAND
Presentation of duly stamped remita print-out of 45,000, being non-refundable acceptance fee
New students are expected to report at the tetfund building ii for screening of their o/level results and other particulars
Present original copies of credentials and where statement of results are tendered, students are expected to provide appropriate scratch cards to check the result online
For returning students, their semester results would be used for clearance to the next level.
New students are to receive authority to pay students' charges after being cleared.
B] BURSARY
Exchange authority to pay note for clearance for payment
Proceed to pay student charges as stated in the fee schedule through remita
Present evidence of payment and get it stamped at the bursary stand
C] ONLINE REGISTRATION
Proceed to ict office for online registration (for new students only). Returning students can access the online registration portal from anywhere).
A username and password will be generated for each fresh student for subsequent registration exercises.
Four (4) copies of students' course registration form will be given to each student.
Submit a copy each of the course registration form printout to the academic affairs officer, the college and the department. The last copy is to be kept by the student as his/her copy.
D] HOSTEL ACCOMMODATION
Using the username and password generated by the ict office, students are to apply for hostel accommodation online.
E] MEDICAL SCREENING
Students are to proceed to the university health centre to undertake their medical screening.

F] COLLEGE/DEPARTMENTAL REGISTRATION
Students are to proceed to their respective colleges for both departmental and college registration.

G] LIBRARY
New students are to proceed to the library for library registration and collection of library id cards. A copy of the library guide will also be given to each student.
H] SECURITY
Students are to proceed online to complete the security form.
Note: failure to pay students charges and non-registration of courses for any session renders them voluntarily withdrawn from the university.
IF YOU FIND THIS ARTICLE HELPFUL SOMEONE MIGHT ALSO NEED IT SO DON'T HESITATE TO SHARE.
THANKS FOR VISITING NEWSEDUNG, LEAVE A COMMENT BEFORE CLOSING THE TAB.