JAMB Agriculture Syllabus: This article is all about Jamb's latest syllabus for Agriculture. Firstly, what is Syllabus? A syllabus is a document that outlines everything that will be covered in an examination or class. However, Jamb Syllabus is a list of outlined topic that student is required to read to get prepared for the Unified Tertiary Matriculation Examination.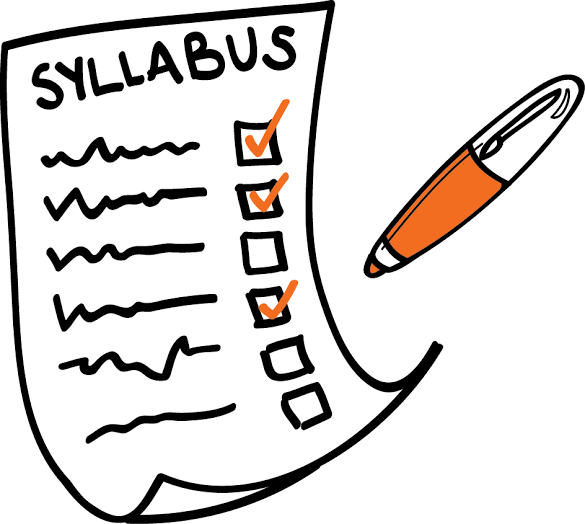 If you are getting prepared for the Unified Tertiary Matriculation Examination conducted by the Joint Admission Matriculation Board then you have nothing to fair. Newsedung.com will provide all the necessary guides that will help the student to come out with flying colors excluding expos.
If you are participating in the upcoming UTME (Unified Tertiary Matriculation Examination), and you need the Jamb Agriculture outlines topic that needs to be read for the preparation of the Jamb Examination, then I guess this article is for you;
Steps to take before obtaining the 2023/2024 Jamb Form;
Choice a course
Make a research on the course
Search for the O'level requirement for the course
Then Lastly, Check the Jamb Subject combination of the course if Agriculture is among the subject combination of the course you wish to study then you are good to go.
JAMB Agriculture Syllabus 2023/2024 General Objectives
The aim of the Unified Tertiary Matriculation Examination syllabus in Agriculture is to prepare the candidates for the Board's examination. It is designed to test their achievement of the course objectives, which are to:
Stimulate and sustain their interest in Agriculture;
Acquire basic knowledge and practical skills in Agriculture;
Acquire the knowledge of interpretation and the use of data;
Stimulate their ability to make deductions using the acquired knowledge in Agriculture.
The syllabus is divided into five sections as given below:
General Agriculture
Agronomy
Animal Production
Agricultural Economics and Extension
Agricultural Technology
CLICK HERE TO DOWNLOAD JAMB SYLLABUS FOR AGRICULTURE PDF
JAMB Agriculture Syllabus 2023/2024 Recommend Textbook
Adeniyi, M. O. et al (1999) Countdown to Senior Secondary Certificate Examination Agricultural Science, Ibadan: Evans
Akinsanmi, O. (2000) Junior Secondary Agricultural Science, Uk: Longman.
Akinsanmi, O. (2000) Senior Secondary Agricultural Science, Uk: Longman.
Anthonio, Q. B. O. (1999) General Agriculture for West Africa, London: George Allen
Are, L. A. et al (2010) Comprehensive Certificate Agricultural Science for Senior Secondary Schools, University Press Plc.
Egbuna, C. K. et al (2014) Extension Modern Agricultural Science for Senior Secondary Schools (2010), Extension Publication
Emmanuel C. A. (2003) A Dictionary of Agriculture, Benue: Agitab Publisher Makurdi
Falusi, A. O. and Adeleye, I. O. A (2000) Agricultural Science for Junior Secondary Schools Books 1- 3, Ibadan: Onibonoje
Komolafe, M. F., Adegbola, A. A., Are, L. A. and Ashaye, T. I. (2004) Agricultural Science for Senior Secondary Schools 1, 2 and 3, Ibadan: University Press Ltd.
Philips T. A. (1986) Agricultural Notebook, Lagos: Longman
STAN (1999) Agricultural Science for Senior Secondary Schools, Lagos: Longman