Jamb English Syllabus : This article is all about Jamb latest syllabus for English. Firstly, what is Syllabus? A syllabus is a document that outlines everything that will be covered in an examination or class. However, Jamb Syllabus is a list of outlines topic that student is required to read to get prepared for the Unified Tertiary Matriculation Examination.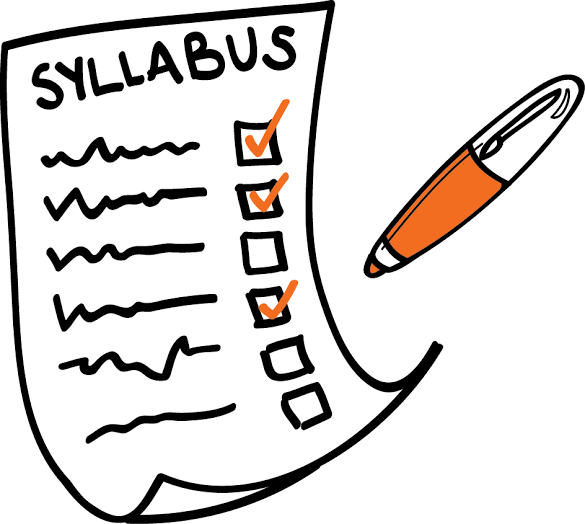 If you are getting prepared for the Unified Tertiary Matriculation Examination conduct by the Joint Admission Matriculation Board then you have nothing to fair. Newsedung.com will provide all the necessary guides that will help the student to come out in flying colors excluding expos.
If you are participating in the upcoming UTME (Unified Tertiary Matriculation Examination), and you need the Jamb English outlines topic that needs to be read for the preparation of the Jamb Examination, then I guess this article is for you;
Steps to take before obtaining the 2023/2024 Jamb Form;
Choice a course
Make a research on the course
Search for the O'level requirement for the course
Then Lastly, Check the Jamb Subject combination of the course if English is among the subject combination of the course you wish to study then you are good to go. (NOTE: USES OF ENGLISH IS A MUST FOR ALL CANDIDATES WRITING UTME).
Jamb English Syllabus 2023/2024 General Objective.
The aim and objectives of the 2023/2024 Unified Tertiary Matriculation Examination (UTME) syllabus is not only meant to give you guidelines but to makes sure you gain admission this year.
Communicate effectively in both written and spoken English;
Have a sound linguistic basis for learning at the tertiary level.
Jamb Use of English Syllabus 2023/2024
1) Comprehension / Summary

description
narration
exposition
argumentation/persuasion
(i) Each of the four passages to be set (one will be a cloze test) should reflect various disciplines and be about 400 words long.
CLICK HERE TO DOWNLOAD JAMB SYLLABUS FOR ENGLISH PDF
(ii) Questions on passages will test the; following:
(a) Comprehension of the whole or part of each passage.
(b) Comprehension of words, phrases, clauses, sentences, figures of speech and idioms as used in the passages.
(c) Coherence and logical reasoning (deductions, inferences, etc)
(d) Synthesis of ideas from the passages
(2.1) Lexis and Structure
synonyms
antonyms
homonyms
clause and sentence patterns
word classes and their functions
mood, tense, aspect, number, agreement/concord, degree (positive, comparative and superlative) and question tags
punctuation and spelling
ordinary usage (words in their denotative or dictionary sense), figurative usage (expressions used in ways other than
literal) and idiomatic usage (expressions whose meanings cannot be determined through a mere combination of
individual words) are to be tested.
(2.2) Oral Forms
Vowels (monophthongs and diphthongs
Consonants (including clusters)
Rhymes (homophones)
Stress (word, sentence and emphatic)
Intonation
Jamb English Syllabus 2023/2024 Recommended Textbook
Attah, M. O. (2013) Practice in Spoken English for Intermediate and Advanced Learners, Maiduguri: University of Maiduguri Press
Bamgbose, A. (2002) English Lexis and Structure for Senior Secondary Schools and colleges (Revised Edition), Ibadan: Heinemann
Banjo, A. et al (2004) New Oxford Secondary English Course Book Six for Senior Secondary Schools, Ibadan: UP Plc.
Caesar, O. J. (2003) Essential Oral English for Schools and Colleges, Lagos: Tonad Publishers Limited
Daniel Jones (2011) Cambridge English Pronouncing Dictionary, Cambridge: Cambridge University Press
Egbe, D. I (1996) Mastering English Usage and Communication Skills, Lagos: Tisons
Elugbe, B. (2000) Oral English for Schools and Colleges, Ibadan: Heinemann
Grant, N. J. H, Nnamonu, S. Jowitt, D. (1998) Senior English Project 3, (New Edition) Harlow: Longman
Idowu, O. O, Sogbeson, T. S, Adofo, A. K. Burgess, D. F and Burgess, L. J. (1998) Round-up English: A Complete Guide, Lagos: Longman
Idris, U. (2001) Oral English at Your Fingertips for Schools and Colleges, Lagos, M. Youngbrain Publishers
Igiligi, E. C. and Ogenyi, S. O. (2010) Grammar and Composition in the G.S.M. Age, Enugu: Joe Hills Production Services
Jauro, L. B. (2013) Oral English for Schools and Colleges: A teaching and Learning Approach, Yola: Paraclete Publishers.
Nnamonu, S. and Jowitt, D. (1989) Common Errors in English, Lagos: Longman
Obinna, M. F. (2001) University Matriculation Use of English,(Fourth Edition) Port Harcourt: Sunray Books Limited
Ogunsanwo, O. Duruaku, A. B.C, Ezechukwu, J and Nwachukwu, U. I (2005) Countdown English Language, (Revised Edition), Ibadan: Evans
Olatoye, S. (2006) The Silent Teacher, Ado-Ekiti: Segun and Sons Enterprises
Oluikpe, B. O. A, nnaemeka, B. A, Obah, T. Y, Otagburuagu, E. J. Onuigbo, S. and Ogbonna, E. A. (1998) Intensive English for Senior Secondary School 3, Onitsha: Africana – FIRST Publisher.
Tomori, S. H. O (2000) Objective Tests for School Certificate English: Practice in Lexis, Structure and Idiom (Reprinted Edition), Ibadan: Heinemann
Ukwuegbu, C, Okoro, O., Idris, A. U., Okebukola, F. O. and Owokade, C. O. (2002) Catch-up English for SSCE/UME, Ibadan: Heinemann.
CLICK HERE TO DOWNLOAD JAMB SYLLABUS FOR ENGLISH PDF
CLICK HERE FOR JAMB SYLLABUS (OTHER SUBJECTS)
Source: https://ibass.jamb.gov.ng
IF YOU FIND THIS ARTICLE HELPFUL SOMEONE MIGHT ALSO NEED IT SO DON'T HESITATE TO SHARE.
THANKS FOR VISITING NEWSEDUNG, LEAVE A COMMENT BEFORE CLOSING THE TAB.