Hello Readers, In the article, I would like to share with you the official website of the Kaduna State University (KASU Portal) and its benefits, I will also like to do justice to searches like KASU Student Portal, KASU Result Portal / Checker, KASU Post UTME portal, Postgraduate Portal and many more, but before that let's do some introduction.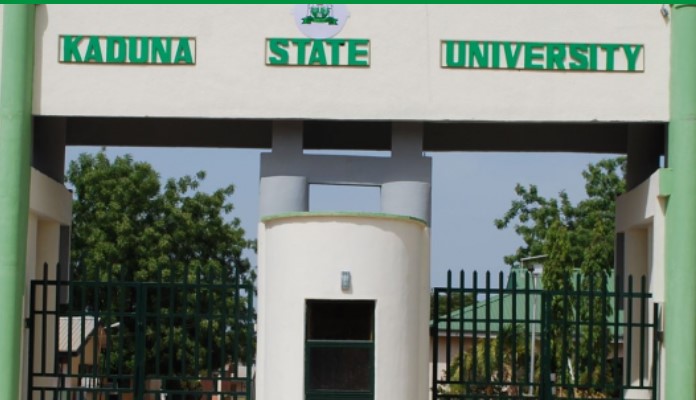 Kaduna State University is a state university in Kaduna State, Nigeria. The school was established in 2004 with a vision to become a University of world-class standard with Excellence in Applied Sciences and Sustainability studies. The mission of Kaduna State University is to provide an all-around university education of the highest standard for the development of the individual and the state while inculcating the spirit of love, tolerance, understanding, and unity in the state in particular and the country in general.
Objectives of the university:
The broad objective of Kaduna State University is to produce competent and qualified graduates with strong moral and academic standing. The specific objectives are:
To encourage the advancement of learning and to hold out to all persons without distinction of race, creed, sex, or political conviction the opportunity of acquiring higher and liberal education.
To provide courses of instruction and other facilities for the pursuit of learning in all its branches, and to make those facilities available on proper terms to such persons as are equipped to benefit from them.
To encourage and promote scholarship and conduct research in all fields of learning and human endeavor.
To relate its activities to the social and economic needs of the people of the State and the Nation at large.
To undertake any other activities appropriate for a university of the highest standard.
RECOMMENDED ARTICLEs
List of Kaduna State University (KASU) Portal / Website
Below are the lists of domains registered by Kaduna State University for easy communication from the institution management to the public.
WWW.KASU.EDU.NG: This portal is created as the powerhouse of Kaduna State University, this is where all the latest news and information is been passed across to the public for easy access. The website contains pages like the About Us, and Contact Us pages. It also links to the Postgraduate, Staff, Visitor, Alumni portal, and more.
WWW.STUDENT.KASU.EDU.NG: This is the Kaduna State University student portal, it is where newly admitted student and returning student can access their student profile after they input their Username and Password in the required column. However, On this portal admitted candidates can make payments, course registration, check their semester results, and many more.
WWW.FORM.KASU.EDU.NG: As admitted candidate has their own portal, those looking forward of gaining admission into the Kaduna State University has their own portal for registration as well, This portal is where KASU Undergraduate enters their bio information and credentials.
WWW.PG.KASU.EDU.NG: This is the Kaduna State University postgraduate portal.
Kaduna State University Registration Procedure (New Student)
New students should report to their  respective faculty registration centers for his/her screening with all relevant documents (original and photocopies)
Every Student should come along with WAEC, NECO, NBAIS, and any other relevant Examination body's Scratch Card for O'Level result verification by Academic Planning Faculty Desk Officers.
Students with problems of deficiencies, inconsistency of names, and other related cases will be referred to the Directorate's Verification Committee.
Upon completion of the screening, if cleared, the student will be issued with a clearance slip by Faculty Desk Officers.
Cleared Student will then Proceed to his/her Department/Faculty for Second Screening and continue with Registration where Departmental Level Coordinator will Sign and Stamp the Clearance Slip issued by the Academic Planning Desk Officer.
Students should proceed to the Consult Unit for GST payment.
The level coordinator at the department activates the new student's JAMB number to enable him/her to log onto the Registration portal.
Kaduna State University Fees Payment Guidelines 
Log onto the student portal (student.kasu.edu.ng)
Enter your JAMB Number as username and state of origin as the password or Matric Number and Password for the old student.
Print fees schedule with a payment reference number generated automatically.
Proceeds to make payments through the following options;

By cash deposit in any commercial bank on the Kaduna State government pay-direct platform
By online banking payment.

Students should proceed to the Bursary unit with other fees payment receipt/slip for authentication
Students will then log onto student.kasu.edu.ng to continue online Registration by updating his/her bio-data profile and print the following documents; Course Registration Form, Student Information Form, Medical Form, and Admission letter. Note that the student's Matriculation Number will be automatically generated
Students shall then proceed to the Faculty screening points for Biometric Data Capture registration
Students will then collect three (3) file copies from the Academic Affairs Unit. These files are to be completed and all necessary documents inserted into each according to the order of arrangement which will be provided for you by the Academic Secretary
Finally, Newly Admitted Students should then submit the completed files to the Academic Affairs Unit for confirmation, one file is to be submitted to the Department and Faculty respectively.
Kaduna State University Course Registration Procedures
After a successful school fees payment, the next expected thing to do is the course registration. Your course registration begins with knowing the courses that you ought to register for. You will need to visit your level adviser for guidance and once you have acquired this knowledge, you follow the steps below for course registration;
Visit the KASU student portal
Log in with your username and password
Navigate to the course registration panel
Click on the departmental page to see the approved courses
Click on each course and verify you did the right thing before submitting it.
Print the acknowledgment slip which serves as course registration evidence
IF YOU FIND THIS ARTICLE HELPFUL SOMEONE MIGHT ALSO NEED IT SO DON'T HESITATE TO SHARE.
THANKS FOR VISITING NEWSEDUNG, LEAVE A COMMENT BEFORE CLOSING THE TAB.