Hey Readers, In this article, I will explain the procedure for printing the Original JAMB Slip. JAMB Original Result is one of the important documents in the Nigerian Education System. The Original Result slip is what you will need to tender during admission screening. Also, It will be among your files after gaining admission into any Higher Institution in Nigeria.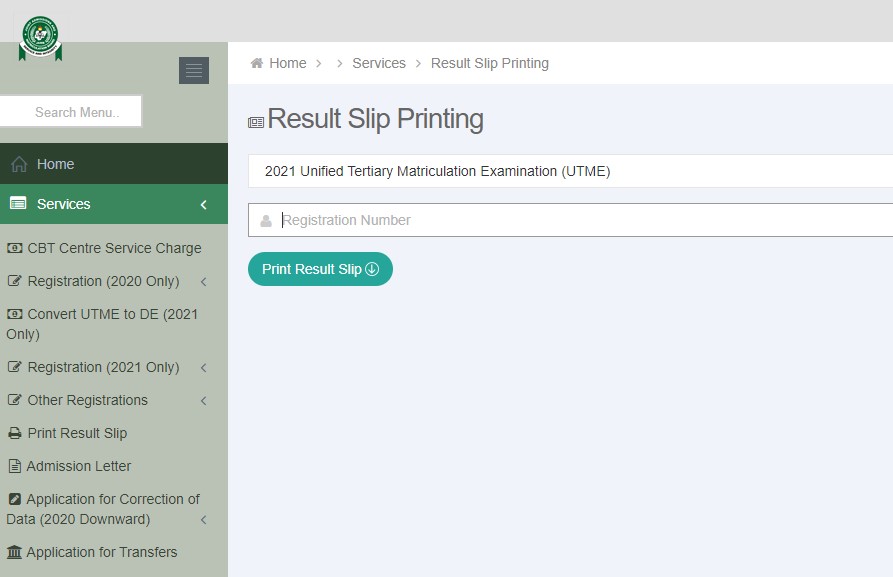 The Original Result Slip is an official result that has your personal passport embedded on it to verify that you own the result. It also contains other information about you like;
The full name you used during Registration
Your Registration and Examination Number
State of Origin
Local Government Area
Gender
Date of Birth
On the Original Result slip, you will see your UTME subject combination alongside the score. Also, The result contains your choice of institutions and courses which was chosen during registration. However, if you applied for a change of institution or course it will reflect on the Original Result.
Related Post:
How to Print Original JAMB Result Slip Online
You don't have to visit any Cyber Cafe before you get the softcopy of your result, follow the step-by-step procedure which will be listed below to download the softcopy of your JAMB original result thereafter you can visit a Cyber Cafe to print out the hardcopy.
So let's get started
You need an ATM Card (Preferably a Master or Visa Card) and you can use any of your relative's ATM card
The cost for printing the Original Jamb result is N1000 (One Thousand Naira)
Now Logon to http://portal.jamb.gov.ng/efacility.
Enter your Username and Password to Login
Under the list of services (on the left side of the page), click on the "Print Result Slip".
A new page will show and that's where the payment will be made
Verify your Name, Email, and Phone Number and Click on "Continue to Payment"
The Payment window will show up, Enter the 16 digits on the front face of your ATM Card and Expiring Month and Year of the card in the required column.
Enter the 3 numbers at the back of the Card in the CVV / CVC column
After the payment has been successful, You will be redirected to the "Print Result Slip" page and if you are not redirected Go back to the homepage and click Print Result Slip
Select your exam year and enter your JAMB Registration Number and Click on "Print Result Slip"
A new page will show up containing your Original JAMB Result.
Download the softcopy and visit any nearest cyber cafe to print it
Also, you might save it on your email for future use.
IF YOU FIND THIS ARTICLE HELPFUL SOMEONE MIGHT ALSO NEED IT SO DON'T HESITATE TO SHARE.
THANKS FOR VISITING NEWSEDUNG, LEAVE A COMMENT BEFORE CLOSING THE TAB.