Hello Readers, In the article, I would like to share with you the official website of the Rivers State University (RSUST Portal) and its benefits, I will also like to do justice to searches like RSU Student Portal, RSUST Result Portal / Checker, RSUST Post UTME portal, Postgraduate Portal and many more, but before that let's do some introduction.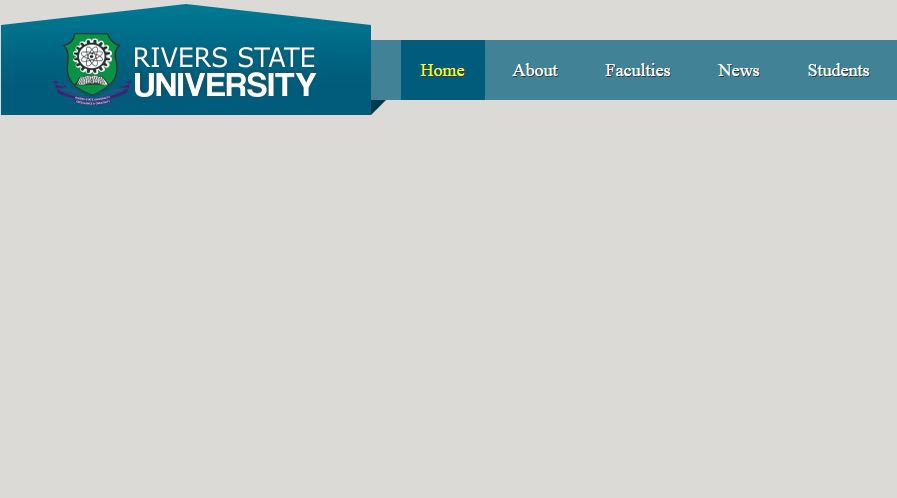 Rivers State University, formerly Rivers State University of Science and Technology is a university located in the Diobu area of Port Harcourt, Rivers State, Nigeria. The Institution was established 1980 with the aim to produce scientific and technical manpower of various levels needed for essential development, to produce technical and science teachers for developmental programmes among others.
RECOMMENDED ARTICLES
List of Rivers State University (RSUST) Portal / Website
Below are the lists of domains registered by the Rivers State University for easy communication from the institution management to the public.
WWW.RSU.EDU.NG: This portal is created as the powerhouse of the Rivers State University, this is where all the latest news and information is been passed across to the public for easy access. The website contains pages like the About Us, and Contact Us pages. It also links to the Postgraduate, Staff, Visitor, Alumni portal, and more.
WWW.ECAMPUS.RSU.EDU.NG: This is the Rivers State University student portal, it is where newly admitted student and returning student can access their student profile after they input their Username and Password in the required column. However, On this portal admitted candidates can make payments, course registration, check their semester results, and many more.
WWW.ECAMPUS.RSU.EDU.NG: As admitted candidate has their own portal, those looking forward of gaining admission into the Rivers State University has their own portal for registration as well, This portal is where RSUST Undergraduate enters their bio information and credentials.
River State University (RSU) Tuition Fee Payment Procudure
To be able to pay school fees online students are expected to first recharge their accounts on their student portal by
Login to the portal with your students ID and password
Click on Account Options and click on recharge account
Click on buy school fees pin and follow the option shown on the screen to buy pin
Enter the pin purchased and click on submit and you will be notified of successfully completing account recharge
After successfully recharging account
Click on make payments
A fee drop down menu will appear and select the fee option you wish to pay
Click on pay fee to pay the fee online
You will receive a confirmation of successfully completing fee payment.
Ensure to print receipts by clicking on account options
Click on receipts and select on the receipt from the lists of fees shown.
River State University (RSUST) Course Registration
Students can register for semester course online at the beginning of each semester by
Go the your student portal by login to http://ecampus.rsu.edu.ng/
Enter your Login details i.e. your username and password in lowercases (small letters).
Click on the login tab below
On the display page click on SERM and begin the online course registration process.
Use the quick add menu to search for courses to be registered.
Enter the course code to be registered and click on add.
After adding the course, confirm courses and click on register to complete registration.
Ensure you print out a hard copy as evidence of course registration and keep it safe.
IF YOU FIND THIS ARTICLE HELPFUL SOMEONE MIGHT ALSO NEED IT SO DON'T HESITATE TO SHARE.
THANKS FOR VISITING NEWSEDUNG, LEAVE A COMMENT BEFORE CLOSING THE TAB.