Hello Readers, I would like to share Abraham Adesanya Poly (AAPOLY) Jamb and departmental cut off mark which will be used for the 2024/2025 academic session. If you've been searching for Abraham Adesanya Polytechnic cut-off mark then you are on the right page. Also, in this article, you will learn how to calculate your aggregate score.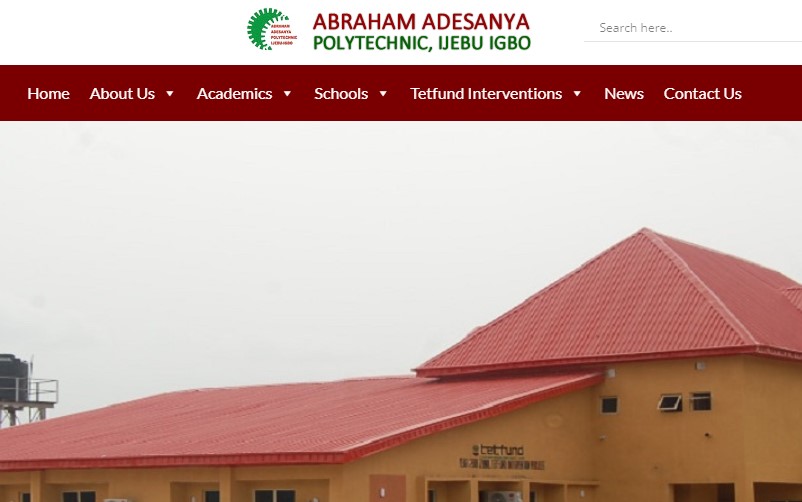 Abraham Adesanya Poly is using this medium to inform the general public most especially those that choose the school as first or second choice during the 2024 UTME Registration that the cut-off mark which will be used for 2024/2025 admission process has been announced. Meanwhile, if you did not choose the school before you can apply for a change of institution.
Abraham Adesanya Poly (AAPOLY) JAMB Cut Off Mark 2024/2025
The Abraham Adesanya Polytechnic general cut-off mark is 120. This cut-off mark is the benchmark for all courses offered in the institution. Before you can apply for Abraham Adesanya Polytechnic Post Utme you must score nothing less than 120 in the UTME Examination.
How to Calculate Aggregate/Screening Score
Every aspirant candidate that participated in the Abraham Adesanya Polytechnic Post Utme / Screening must know how to calculate their aggregate score for confirmation. Follow the simple steps below to calculate your screening score
Divide your JAMB score by 8
Divide your post utme score by 2
After which you add both of them together.
For example; You score 200 in JAMB and 50 in post utme that means;
200/8 = 25
50/2 = 25
i.e 25 + 25 = 50
However, some institutions only use post utme result to admit candidates while some use O'level and Jamb result to determine student screening result. Click here to read more about aggregate score calculation.
Alternative Links:
Abraham Adesanya Polytechnic Courses
IF YOU FIND THIS ARTICLE HELPFUL SOMEONE MIGHT ALSO NEED IT SO DON'T HESITATE TO SHARE.
THANKS FOR VISITING NEWSEDUNG, LEAVE A COMMENT BEFORE CLOSING THE TAB.