Hello Friends, In this article, I will like to discuss how you can calculate your screening score or know your total aggregate score. This calculation works for all Nigerian institutions including Federal Universities, State Universities, Polytechnics, and Colleges of Agric or Edu. However, as an aspirant candidate looking forward to gaining admission into any institution in Nigeria, you must know how to calculate your Aggregate or Screening score starting with your O'level result.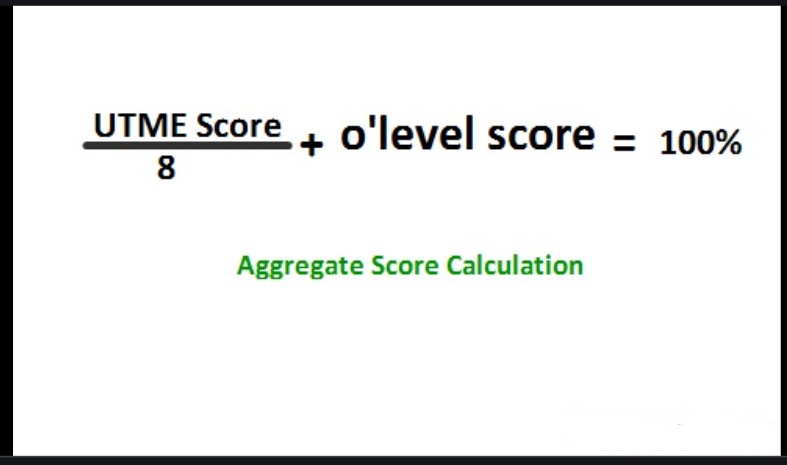 There are different methods that can be used in calculating your aggregate scores. Some institution use only Post Utme result in processing admission, some use Jamb plus Post Utme with the percentage of 60 to 40 or 50 to 50, while other use O'level plus Jamb and maybe Post Utme result if the examination was conducted. I hope you've not gotten confused. In the next paragraph, I will give examples and analyze how to calculate your aggregate score.
How To Calculate Aggregate Score for 2023/2024 Academy Session
FOR EXAMPLE, An aspirant chooses the University of Ibadan in the concluded UTME examination, and when the result came out he scores 250. Also, he sat for the Post Utme examination conducted by the university's management and score 35/50 or 70/100. The University of Ibadan might decide to admit candidates based on their Post Utme result only. However, If they want to include Jamb score in the aggregate then the calculation will be as follows;
Jamb 60%, Post Utme 40%
UTME Score: 250/400 X 60 = 37.5
Post UTME Score: 70/100 X 40 = 28
Aggregate Score: 37.5+28 = 65.5%
Jamb 50%, Post Utme 50%
UTME Score: 250/8 = 31.25
Post UTME Score: 70/2 = 35
Aggregate Score: 31.25+35 = 66.35
For Universities and Polytechnics that use O'level result and Jamb Score to get an aggregate score. Below is the breakdown;
O\LEVEL SSCE (WAEC/NECO/NABTEB) GRADING POINTS
GRADE
POINT
A1
10
A2 (B2)
9
B3
8
C4
7
C5
6
C6
5
TOTAL OBTAINABLE
50 %
We all know that there are five major subjects required to study a particular course in the institutions. Let's say am a science student and I want to study Biochemistry at the University of Lagos. The five major subjects I must pass are;
So the calculation will be;
O'Level Result: 9+10+7+8+10 = 44
UTME Result: 250/8 = 31.25
Aggregate Score: 44 + 31.25 = 75.25
Alert!!!
The calculation above varies based on the percentage each institution announced they wanted to use for their admission process.
IF YOU FIND THIS ARTICLE HELPFUL SOMEONE MIGHT ALSO NEED IT SO DON'T HESITATE TO SHARE.
THANKS FOR VISITING NEWSEDUNG, LEAVE A COMMENT BEFORE CLOSING THE TAB.