Hello Readers, In the article, I would like to share with you the official website of the Kwara State University (KWASU Portal) and its benefits, I will also like to do justice to searches like KWASU Student Portal, KWASU Result Portal / Checker, KWASU Post UTME portal, Postgraduate Portal and many more, but before that let's do some introduction.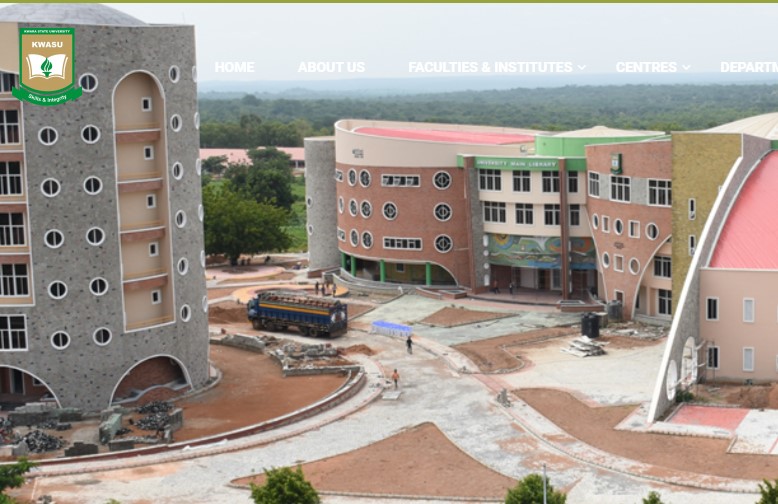 Kwara State University, also known as KWASU, is the 77th university to be registered by the Nigerian Universities Commission. The institution was founded in 2009 to provide research education, and services to public and non-profit organizations that will strengthen administration, leadership, and public policymaking for community development and effective management of the national resources at large. Kwara State University's vision is to produce a corps of successful entrepreneurs/leaders driven by intense commitment and determined perseverance, innovation, integrity, and competitive desire to excel, by seeking opportunities and making a difference in the final outcomes of their ventures and lives in the global environment.
RECOMMENDED ARTICLEs
List of Kwara State University (KWASU) Portal / Website
Below are the lists of domains registered by Kwara State University for easy communication from the institution management to the public.
WWW.KWASU.EDU.NG: This portal is created as the powerhouse of Kwara State University, this is where all the latest news and information is been passed across to the public for easy access. The website contains pages like the About Us, and Contact Us pages. It also links to the Postgraduate, Staff, Visitor, Alumni portal, and more.
WWW.MYPORT@L.KWASU.EDU.NG /LOGIN: This is the Kwara State University student portal, it is where newly admitted student and returning student can access their student profile after they input their Username and Password in the required column. However, On this portal admitted candidates can make payments, course registration, check their semester results, and many more.
WWW.MYPORT@L.KWASU.EDU.NG/ APPLICANT: As admitted candidate has their own portal, those looking forward of gaining admission into the Kwara State University has their own portal for registration as well, This portal is where KWASU Undergraduate enters their bio information and credentials.
WWW.KWASU.EDU.NG/PGS: This is the Kwara State University postgraduate portal.
Kwara State University Acceptance Fee Payment Guidelines
To Pay your KWASU acceptance fee kindly follow the outlined procedures or guidelines below:
Kindly log on to the KWASU student portal via myportal.kwasu.edu.ng/login
Enter your registered Email Address and Password in the box provided
Click on the LOGIN button, confirm your KWASU admission status.
Click on the Pay Acceptance Fee link on the right-hand side of the portal
Confirm payment details and proceed to make payment online via REMITA
After successful payment, print out the acceptance fee payment receipt and log out.
Kwara State University Course Registration Procedures
After a successful school fees payment, the next expected thing to do is the course registration. Your course registration begins with knowing the courses that you ought to register for. You will need to visit your level adviser for guidance and once you have acquired this knowledge, you follow the steps below for course registration;
Visit the KWASU student portal
Log in with your username and password
Navigate to the course registration panel
Click on the departmental page to see the approved courses
Click on each course and verify you did the right thing before submitting it.
Print the acknowledgment slip which serves as course registration evidence
IF YOU FIND THIS ARTICLE HELPFUL SOMEONE MIGHT ALSO NEED IT SO DON'T HESITATE TO SHARE.
THANKS FOR VISITING NEWSEDUNG, LEAVE A COMMENT BEFORE CLOSING THE TAB.