Hello Readers, This page is strictly created for the full list and updated courses offered in NDA, so If you've been searching for the Nigerian Defence Academy (NDA) Courses offered and their requirements, then I guess the search is over. This page is created for all aspirate candidates that are willing to further their education at Nigeria Defence Academy and those that have already been admitted but want to change the course.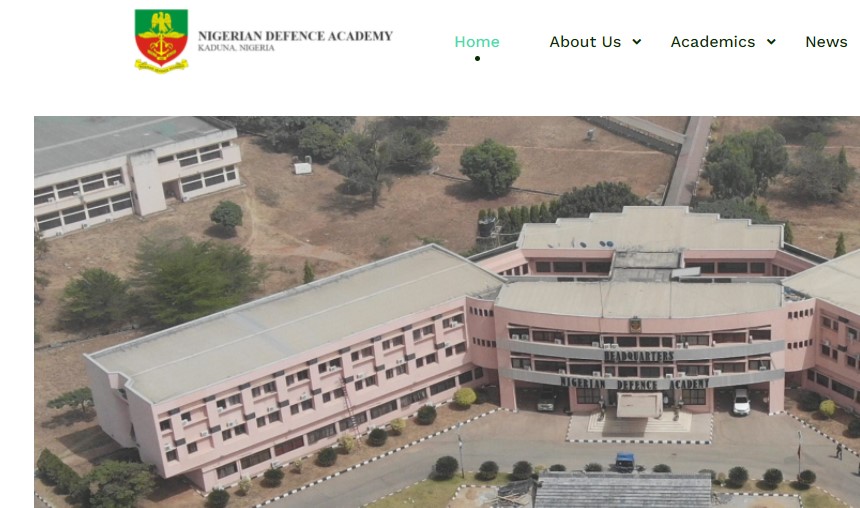 PLEASE NOTE: If the desired course is not listed below, look for another university offering the course or better still change the course to any other related courses which can be found below. Meanwhile, The courses listed below are those that have been approved/accredited by the National Universities Commission (NUC), Nigeria.
Here is the list of available and current courses offered at NDA. This list will help all Undergraduate and Postgraduate students in selecting courses to study at the Nigerian Defence Academy.
A lot of students think that the Nigerian Defence Academy is only a military school and there are no other relevant courses offered in the institution which is wrong. The Nigerian Defence Academy (NDA) is not an institution where admitted candidates only undergo military training. Duration of studying in NDA is 5 years  Admitted student undergo sound academic training for 4 years and 1 year of military training,
Faculties / Colleges Present In NDA (Nigerian Defence Academy)
Faculty of Science
Faculty of Military Science & Interdisciplinary Studies
Faculty of Engineering
Faculty of Art
Faculty of Social Science
List of Courses Offered In NDA (Nigerian Defence Academy)
Faculty of Science
Faculty of Military Science and Interdisciplinary Studies.
Department of Intelligence & Cyber Security
Department of Logistics and Supply Chain Management
Department of Military Science and Technology
Faculty of Engineering
Faculty of Art
Department of Languages
Department of Political Science & Defence Studies
Department of History
Department of French
Department of General Studies
Faculty of Social Science
Department of Accounting & Management
Department of Psychology
Department of Geography
Department of Economics & Management Science
Nigerian Defence Academy (NDA) Admission Requirements.
If you wish to study any reliable course in Nigerian Defence Academy NDA, Such candidate must meet the School admission requirements which are listed below:
Firstly, choose NDA as the first choice of institution before any other consideration
Obtain a minimum of 5 credit passes with English and Mathematics in SSCE or its equivalent in not more than two sittings relevant to their choice of course.
You Must be at least 17 years old and not more than 21 years old at the point of entry into the academy.
Have at least two supporting relevant credits to the compulsory credits in the faculty of choice except in the faculty of Engineering where only one supporting credit is needed.
Not be more than 1.68m tall for male and 1.50m for females.
Be a single male or female without legal obligation to support any child or individual.
Be physically and medically fit with good moral behaviours.
Present a certificate of origin from the local Government.
Institution Portal/Website: www.nda.edu.ng
IF YOU FIND THIS ARTICLE HELPFUL SOMEONE MIGHT ALSO NEED IT SO DON'T HESITATE TO SHARE.
THANKS FOR VISITING NEWSEDUNG, LEAVE A COMMENT BEFORE CLOSING THE TAB.