Hello Readers, This page is strictly created for the full list and updated courses offered in FUKASHERE, so If you've been searching for the Federal University of Kashere (FUKASHERE) Courses offered and their requirements, then I guess the search is over. This page is created for all aspirate candidates that are willing to further their education at the Federal University of Kashere and those that have already been admitted but want to change the course.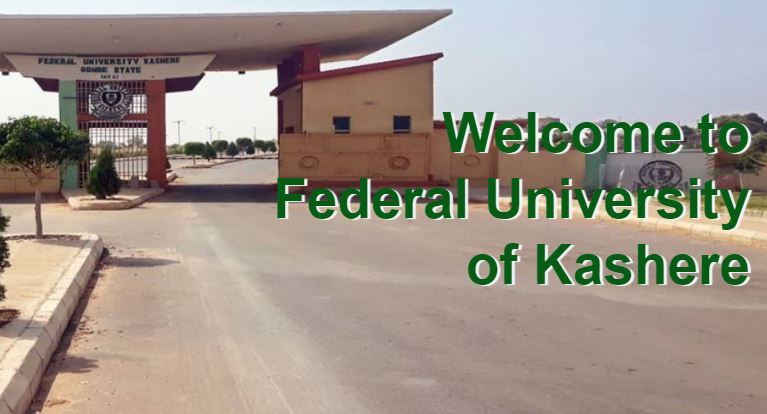 PLEASE NOTE: If the desired course is not listed below, look for another university offering the course or better still change the course to any other related courses which can be found below. Meanwhile, The courses listed below are those that have been approved/accredited by the National Universities Commission (NUC), Nigeria.
Here is the list of available and current courses offered at FUKASHERE. This list will help all Undergraduate and Postgraduate students in selecting courses to study at the Federal University of Kashere.
Colleges / Faculties Present In FUKASHERE (Federal University of Kashere)
Faculty of Education
Faculty of Science
Faculty of Agriculture
Faculty of Humanities Management & Social Science
List of Courses Offered In FUKASHERE (Federal University Of Kashere)
Faculty of Education
Department of Educational Administration and Planning
Department of Guidance and Counselling
 Faculty of Science
Department of Chemical Science
 Faculty of Agriculture
Department of Agronomy
Department of Soil Science
Faculty of Humanities Management & Social Science
Department of Accounting
Department of Business Administration
Department of Economics and Developmental Studies
Department of Sociology
Department of Geography
Department of Islamic Studies
Department of Languages
Department of History and Diplomatic Studies
Alternative Link:
Federal University of Kashere (FUKASHERE) Admission Requirements.
UTME
Candidate must have passed five subjects (including English Language and Mathematics) at credit level at not more than two sittings in the GCE, WASSCE, NECO, or its equivalent in subjects relevant to the course of study.
Candidate must write UTME and attain an acceptable score in the use of English and three other subjects relevant to the proposed course of study and further obtain an acceptable score at the compulsory University post-UTME screening test
Candidate must have Satisfy all Departmental requirements.
Note: Credit in Mathematics is for all Science-Based Courses.
DIRECT ENTRY
A minimum of five (5) subjects passed at not more than two sittings with at least two at the principal or advanced level of the G.C.E. and the others, at credit level of the SSC/GCE O/Level; no subject shall be counted at both Ordinary and Advanced Levels.
In addition to the above general requirements, candidates must meet Departmental admission requirements stipulated by the University and reflected in the JAMB brochure. Candidates must at any point in time combine not more than 2 sittings to qualify for registration.
Institution Portal/Website: www.fukashere.edu.ng
IF YOU FIND THIS ARTICLE HELPFUL SOMEONE MIGHT ALSO NEED IT SO DON'T HESITATE TO SHARE.
THANKS FOR VISITING NEWSEDUNG, LEAVE A COMMENT BEFORE CLOSING THE TAB.